This February get a
Sweetheart of a Deal

with 10% off the Purchase Price of Your Rental!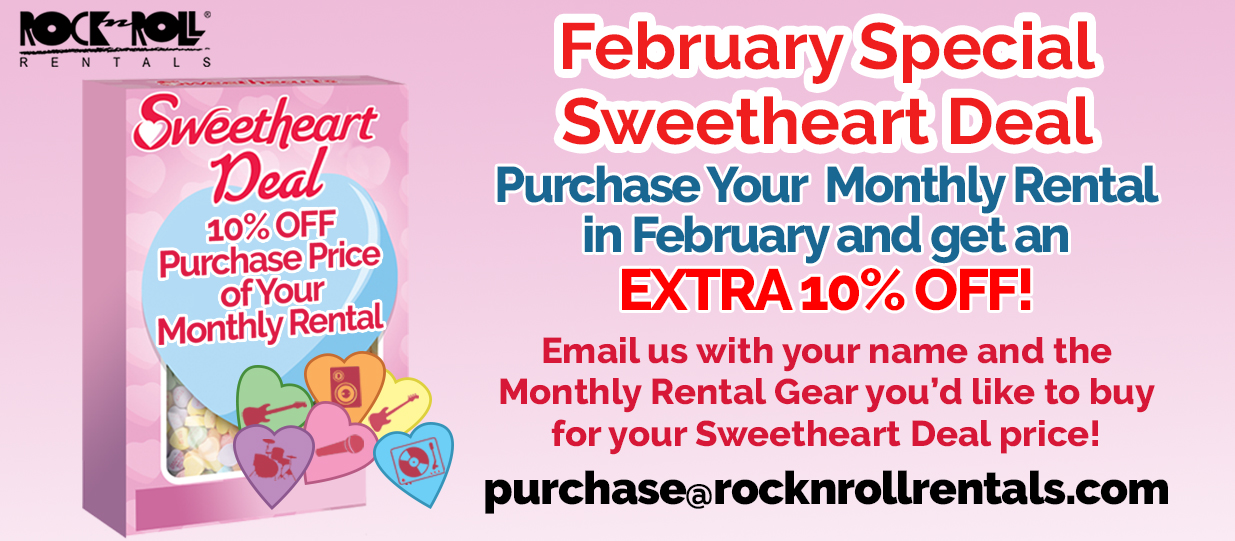 If you have a Monthly Rental that you would love to own, or just rented some gear for the weekend and found out it's exactly what you need - February is the best time to get a great deal on buying the gear you rent.
Fill Out the Form Below or Send Us an Email (purchase • AT • rocknrollrentals.com)
To Get Your "Sweetheart Deal" Purchase Price!